Posts: 6
Joined: Thu Apr 19, 2007 4:33 pm
Location: El Mirage AZ
Made it back to AZ.
Small photo essay of Bucky that some of you met at the last AF Trial.
Hope you enjoy!
Hunting NODAK PHEZ. There is the tail, there is hope........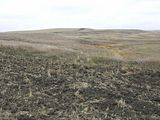 Looking better and the excitement builds.......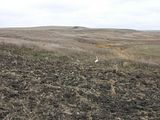 He has them pinned, now schwack them.......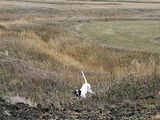 and we did. :D
A trophy pic of a true double of NODAK Sharpies from him.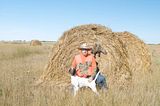 Steve
Steve Rutkowski
AKA "Chasin' Mearns"
520-906-8270
---
---
Posts: 6
Joined: Thu Apr 19, 2007 4:33 pm
Location: El Mirage AZ
......... Thank you ED, as we had 14 days of good bird work between Idaho and North Dakota.

Looking forward to some Mearns and Gambels in AZ though!

Any news on the AZ Championship or another AF Trial?

Steve
Steve Rutkowski
AKA "Chasin' Mearns"
520-906-8270
---
---
Return to General Discussion-Hunting
Who is online
Users browsing this forum: No registered users and 1 guest